Here are the candidates (listed alphabetically) for the Junior Athlete Representative to the PVS Board for a two year term beginning September 1, 2020.

You must register to vote at: https://forms.gle/guDuonyUotWMC4tY7. To vote, you must be a registered PVS athlete, 13 years of age or older.

The voting will take place on August 27-28, 2020. You will receive your election ballot at the email address you provide when you register to vote.
---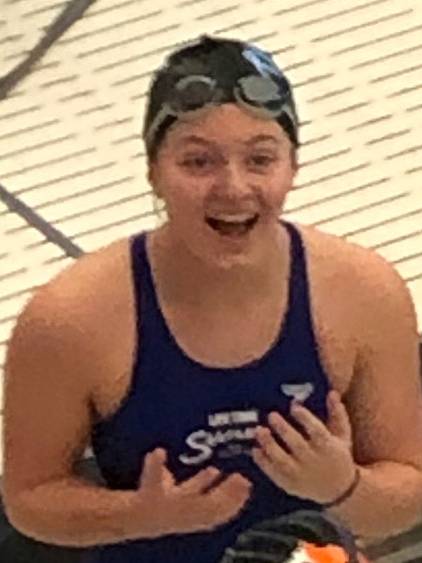 My name is Emilia Bernal (15 y.o) and I am from the Lifetime Mid-Atlantic Swim Club, and am a Sophomore at Northwest High School. I first fell in love with swimming when I joined the Diamond Farm summer swim league at the "late" age of 13. I was eager to learn all the strokes, but felt I was at a disadvantage because I started my swim career late compared to my peers. I overcame my negative feelings by focusing on technique, practicing 5 days a week and bonding with my teammates. Coach Dan at Lifetime continues to help me build my confidence by providing direct coaching and endless support/guidance for me to be a strong performer. Swim meets have helped to build my courage and also find a community where I belong. I want to give back to the PVS community and be the voice for all swimmers of all levels, including the late bloomers! I feel my perspective would be helpful and encouraging for all. Thank you for your time and consideration!
---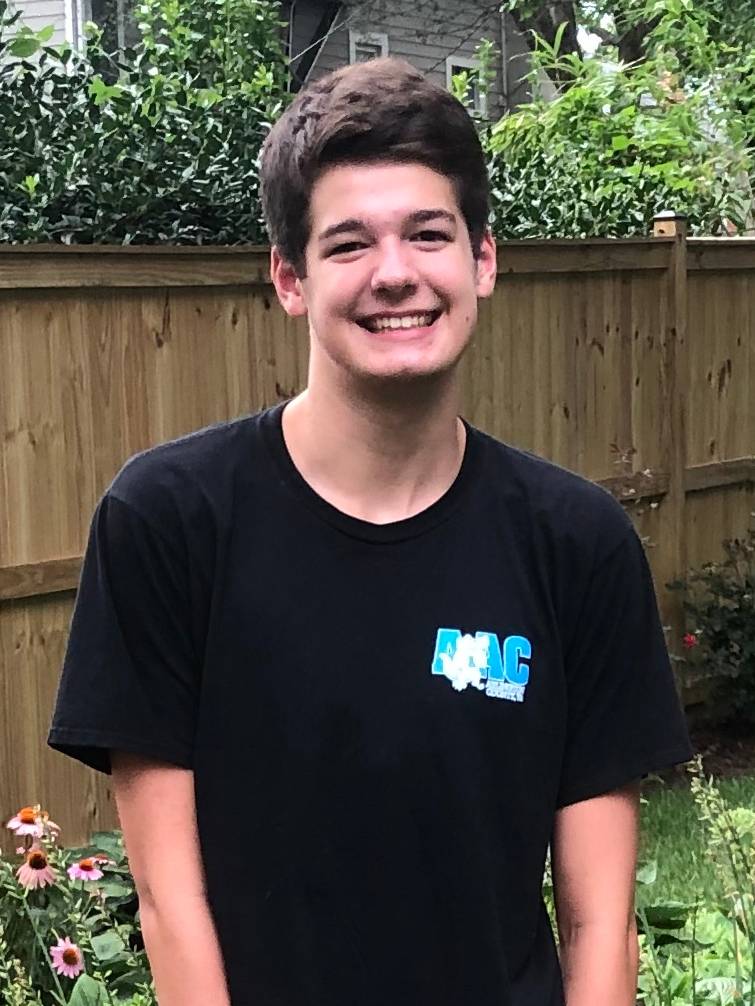 My name is Zack Berner. Iím a sophomore at Wakefield High School, in Arlington, VA, and I swim with Arlington Aquatic Club (AAC). Iíve been in a pool for as long as I can remember, and I have been swimming year round since I was 7. I think I would be a great athlete rep, because I love the sport of swimming, and want to keep our atmosphere competitive, fun, and safe, even in the midst of a pandemic.
---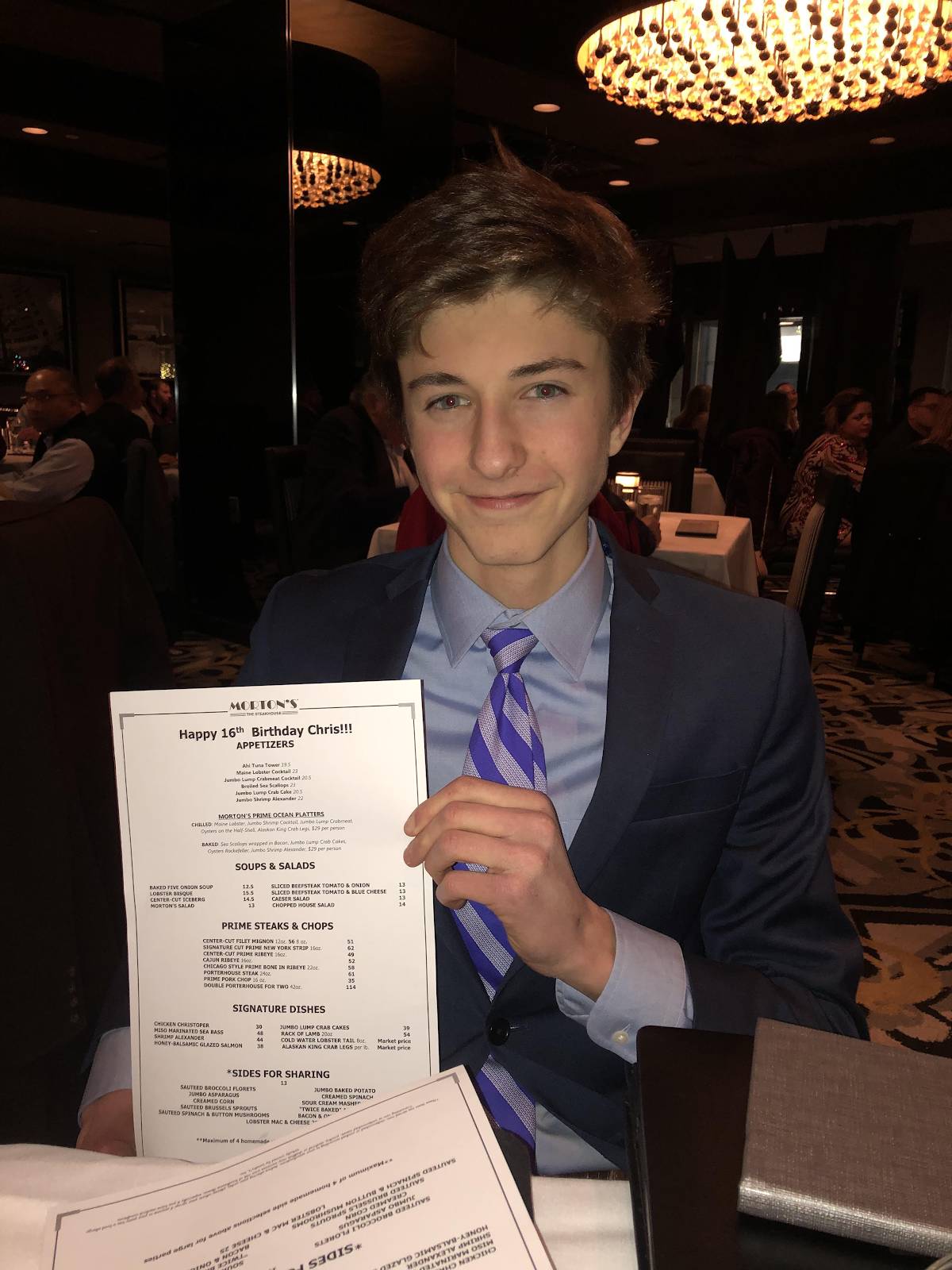 Hey there! My name is Christopher Bunn, and I am currently swimming with the Machine Aquatics National Prep team. I have been swimming with the NVSL program in the summer for ten years, and have been swimming for PVS club teams year-round for six years. I qualified and swam backstroke events in the PVS Junior Olympics twice, PVS Junior SC Championships once, and NVSL All-Stars three times. After several years of engaging leadership terms and fulfilling service opportunities, I am currently an Eagle Scout candidate with Boy Scouts of America. I am a rising Junior at Gonzaga College High School where I have received first honors every academic quarter and made the Varsity swim team my sophomore year. I was also selected to serve as a leader on our Gonzaga retreat team. I believe that this position as PVS Junior Athlete Representative would provide me with the opportunity to utilize my leadership experience and love for swimming in the DMV area where I was raised. The sport of swimming has provided me with the opportunity to fully thrive within a loving community of teammates and coaches, and this position will allow me to give back to the PVS community which has given me so much.
---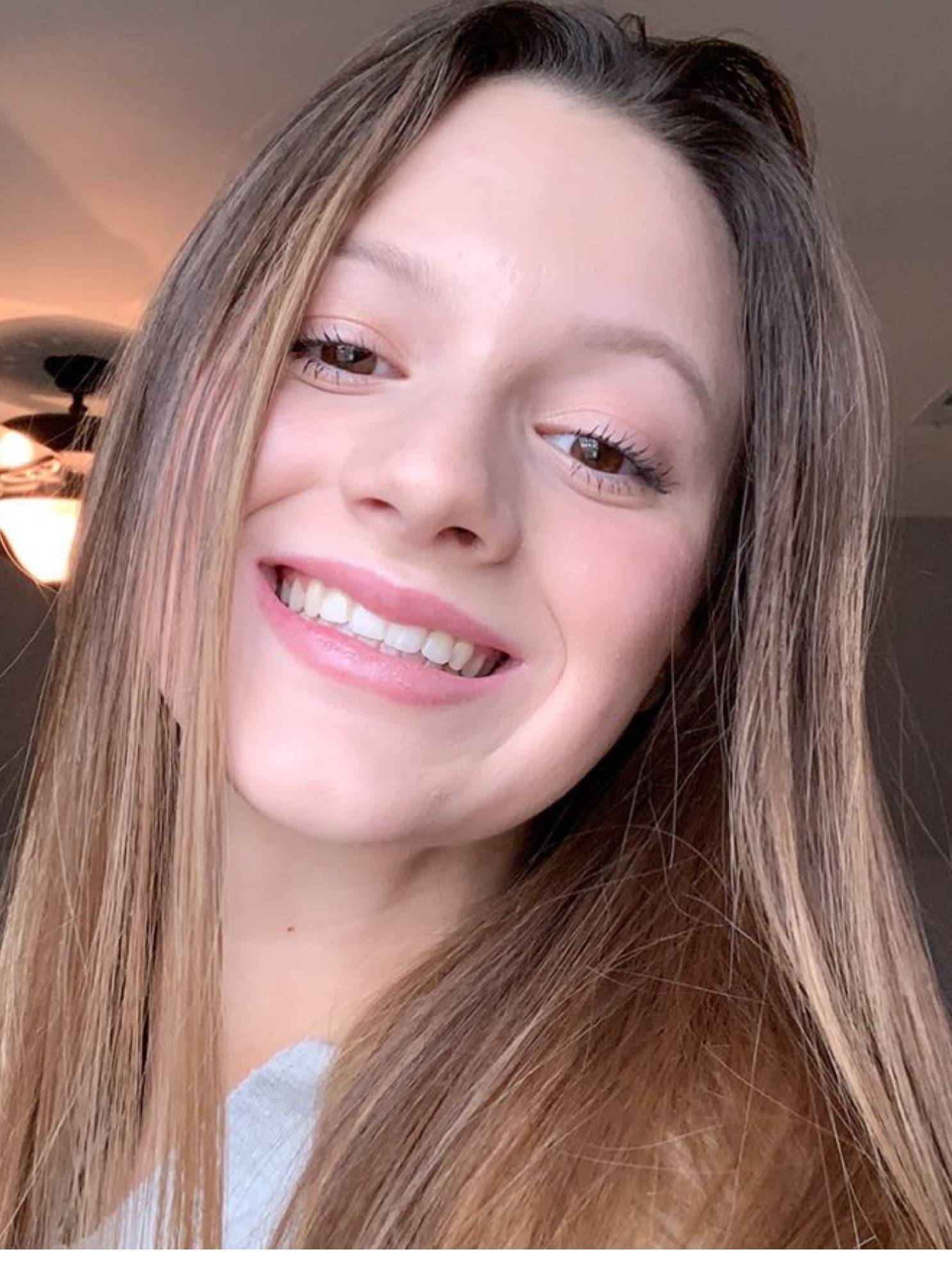 My name is Hannah Charters and I am interested in being the PVS Athlete Representative. I have been involved in swimming nearly my entire life, starting summer swim when I was 4 and beginning as a PVS athlete when I was 6. I have represented my team, Machine Aquatics, and PVS in zone meets and other competitions against athletes from PVS and other LSCs. I compete for Machine, the Little Rocky Run Stingrays in NVSL and Centreville High School in the VHSL. I am a junior coach on my summer team, lifeguard, provide private lessons, and have also worked with the Oak Marr Marlins Special Olympics team. Outside of swimming, I am an honor roll student at Centreville High School.
I enjoy and excel at working in a group setting and I always set a goal of ensuring that all participantís voices are heard as the best path forward is most likely found through collaborative discussion. I look forward to giving back to PVS because it has given me so much as I have grown as a swimmer and a person. Thank you!
---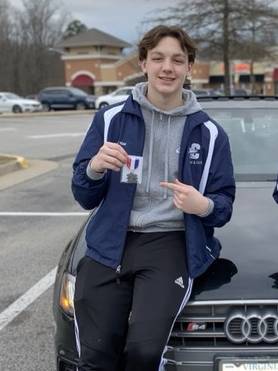 My name is Christian Egan and I am a 16-year-old rising Senior at Charles J. Colgan Sr. High School in Dumfries, Virginia. I began swimming at the young age of five for the Ridgewood Barracudas summer swim team in Lake Ridge, Virginia. Since that time, I swam for Quantico Devil Dolphins (QDD), Occoquan Swimming (OCCS), and just last year began swimming with Nationís Capital in Burke, Virginia. I cannot remember a time that I have not loved the sport and look forward to swimming in College.
It would be an honor to represent PVS as a Junior Athlete. The voice of the athlete is of the utmost importance and provides a different perspective. The person chosen should not only be committed and motivated, but also have the leadership skills that can bring together diverse voices from the community. I have been raised in a philanthropic family and began understanding the needs of my community in the first grade as a cub scout. Now, ten years later, as a candidate for Eagle Scout, I believe I have developed the right skills that make me a great fit for this position.
I pride myself in always having a good positive attitude and have been told I have the skills that bring out the best in people, especially in team work. I lead by example and follow even better. I am both a good listener and communicator. And last, I am creative and innovative and am known for thinking abstractly. My years in swimming on four different swim teams in conjunction with my dedication to service and the community will allow me to bring the voices and diverse perspectives to the table representing PVS as a Junior Athlete.
---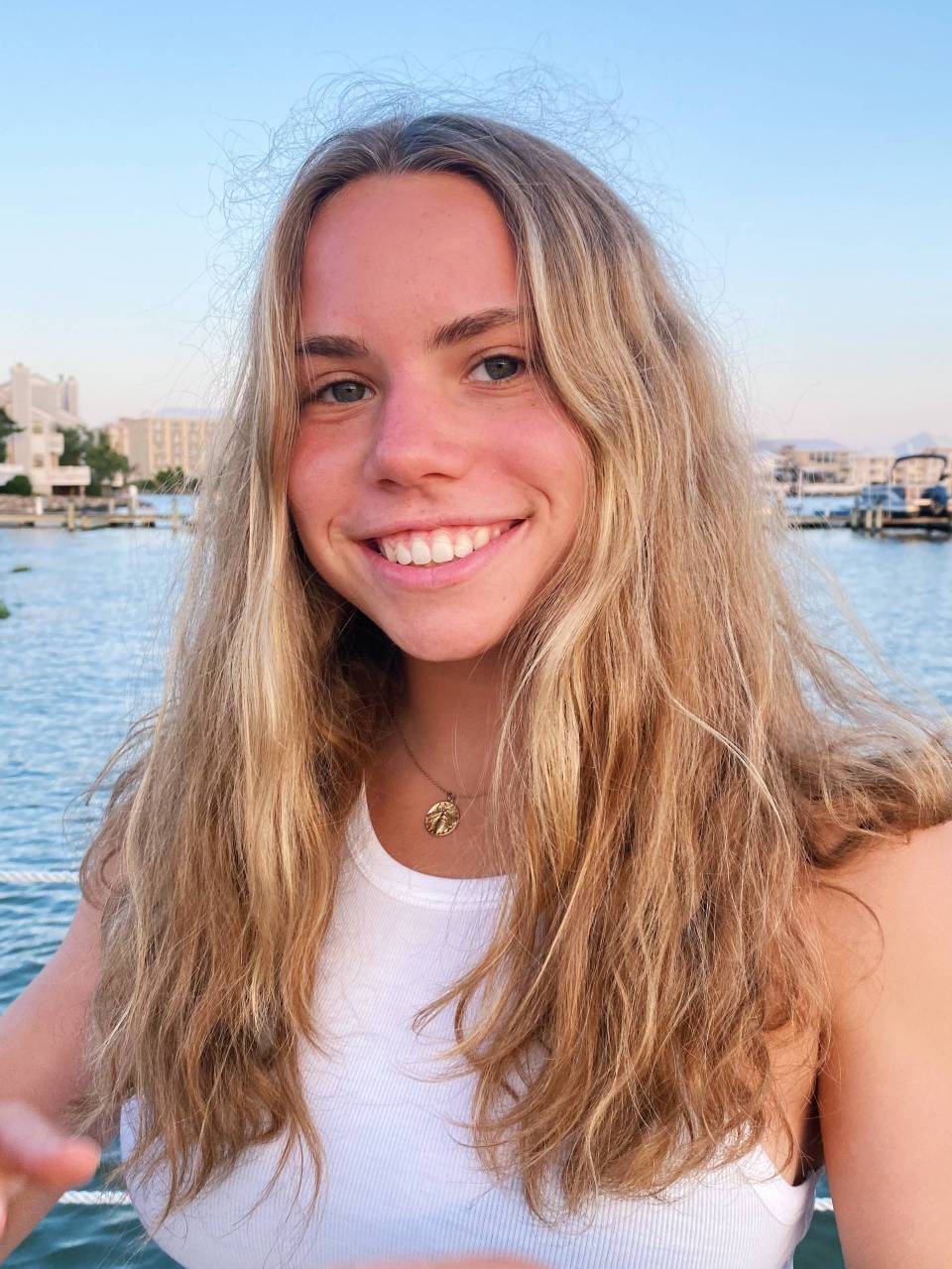 My name is Sophie Elliott and I am a rising Junior in the Global Ecology program at Poolesville High School. I have been swimming with RMSC since I was seven years old and am currently in the National Training Group at the Germantown site. I also swim for Poolesville High School and Clarksburg Town Center Tiger Sharks. I spend my summers junior coaching and lifeguarding at my neighborhood pool. This allows me to interact with many different families and ensure that they have a positive summer experience at the pool. I also coach the swim clinic for Montgomery County where I teach kids the foundation of swimming and help them grow confidence in the water. Additionally, I am a student athlete representative of Swim Life, which collaborates with SportsPlus, an organization that empowers neuro diverse athletes.
Iíve had amazing coaches and mentors in my swim life and want the opportunity to give back to a community that has enriched my life. Some of my best memories from my swim career come from representing PVS at eastern zone meets in Virginia and New York! Being a club swimmer has introduced me to many different athletes that have their own experience with the sport. I feel that it is necessary for me to give swimmers a voice in decisions made for PVS. I appreciate your vote and confidence in me and if given the opportunity, will work hard to represent the amazing swimmers in our community.
---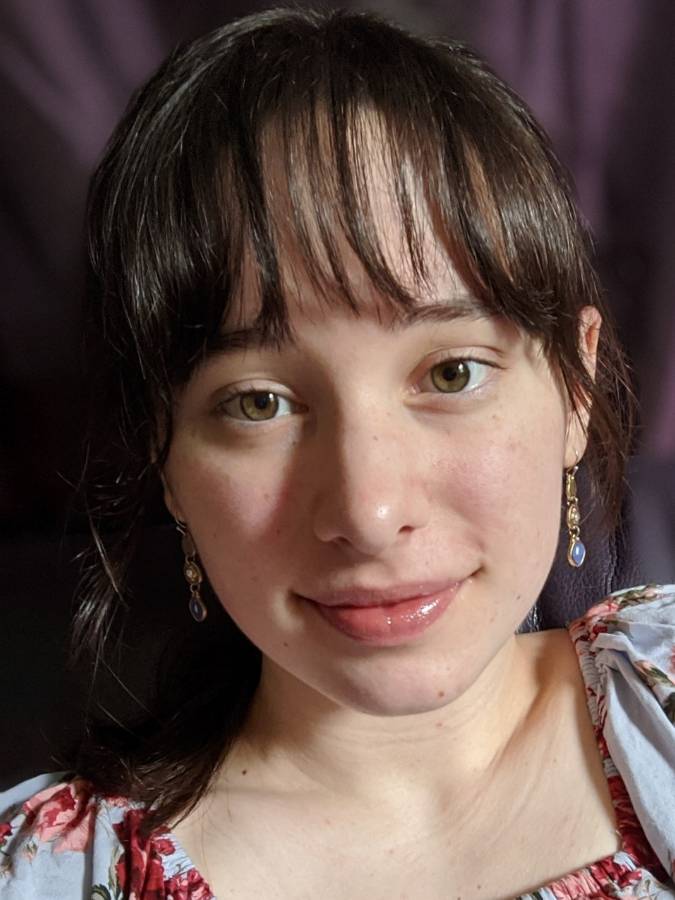 Hi! My name is Cora Jackson and I am a rising junior at Eleanor Roosevelt High School. I have been on Machine Aquatics for over 8 years and on my summer team for about a decade. I am a good fit for this position because I am always diligent in my work and determined to do right by those around me. I found my passion in coaching and have done it for several years, which means I am used to looking out for not only what swimmers want, but also what they need. The highlight of my day is right after I've swum or coached a practice, when I get to see swimmers feel proud of their hard work and excited for the progress of their teammates. I have formed some of the most meaningful relationships and have met some of the most genuine people through swimming. This position would allow me to give back to the community that has been the most influential part of my life.
---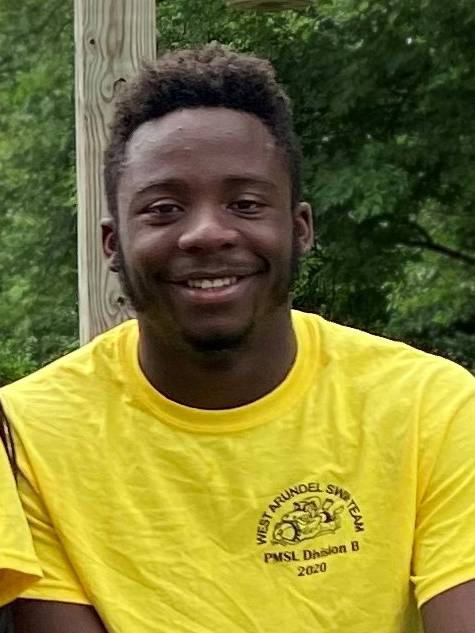 My name is Jair Jackson, and over the years I have really grown to love swimming. I first learned to swim when I was 8 years old and joined my neighborhood summer team. Though it took some time to develop my skills, I was determined to improve and worked hard both during and outside of practice. The summer became too short a season, so I joined a year-round team, the Patuxent Aquatics Club, at age 12, and have swum with them ever since. Though my high school, Chapelgate Christian Academy, does not have a swim team, my school has given me valuable leadership experiences. During my time as the sophomore class vice president, I attended meetings and learned to work with others a team. I believe that all of my past experiences have prepared me to be an athlete representative for Potomac Valley Swimming. I would love to bring an athleteís perspective to meetings in order to promote the growth of the organization during this unique time.
---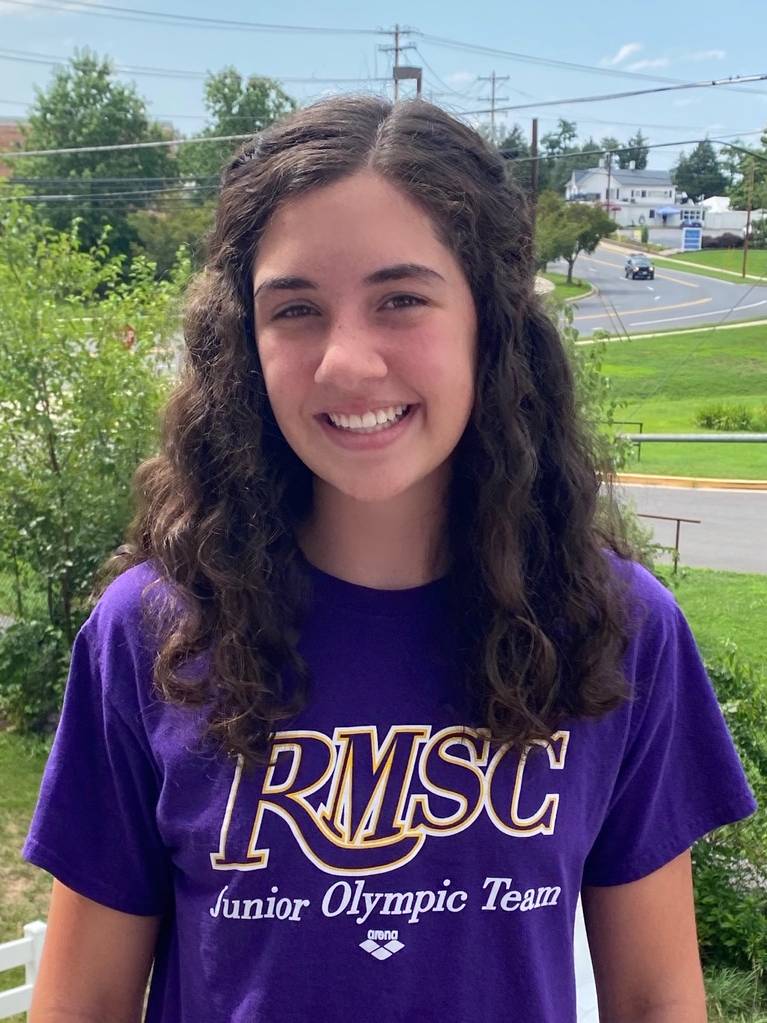 My name is Maggie Rose Rook, and I am very interested in serving as the Junior Athlete Representative. I currently swim for RMSC Germantown. In the summer I swim for the Poolesville Piranhas, and this past school year I swam for Poolesville High School where I earned my varsity letter as a freshman. I have been swimming competitively since the age of eight. I qualified for MCSLís Individual All-Stars, and I competed in the Junior Olympics, the Maryland State Long Course meet, MCSLís All-Star Relays, Metros, Regionals, and States, where my high school finished as the 3A/2A/1A state champions. I feel I would be a good fit to be the Junior Athlete Representative because I have experience acting in a representative capacity. I held an officer position in CAR, and acted as both a representative and officer for my primary and secondary schools. I am conscientious, focused, collaborative in working creatively and well with others, personable, care about my swim community, and am dedicated to the sport of swimming that I love. I am excited at the prospect of serving as the Junior Athlete Representative, and hope you will consider voting for me!
---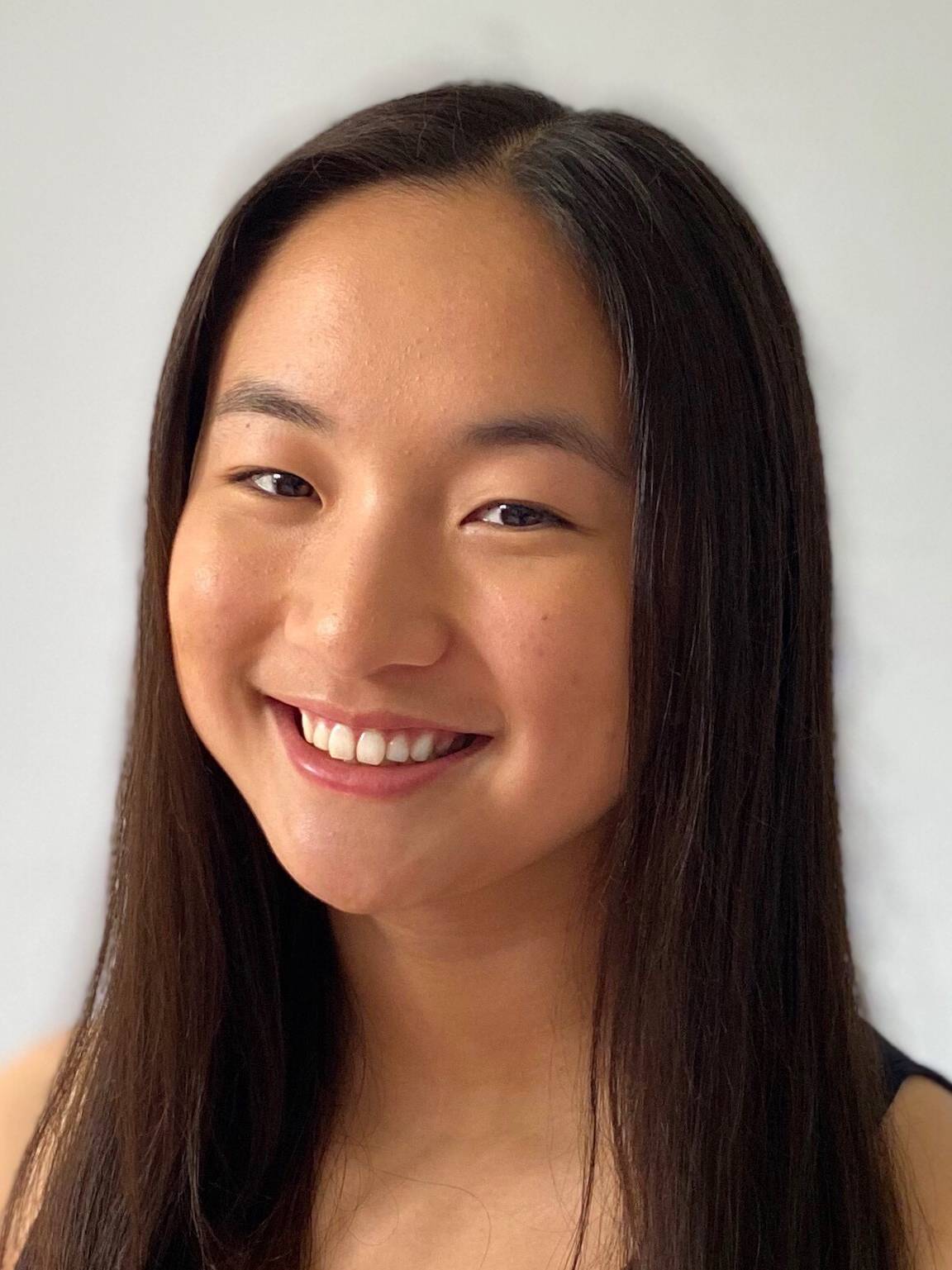 My name is Josephina Wang, I am a rising sophomore at the Holton-Arms School, and I swim for Rockville Montgomery Swim Club. I am the founder of Girls Speak Up, a nationwide nonprofit organization with the mission to educate and empower young women about athlete abuse. Through this organization, I have recruited over 20 ambassadors from 8 different states, gotten two articles published in SwimSwam and Reach for the Wall, and created a website with a mailing list and blog. Girls Speak Up has also received guidance from USA Swimming Safe Sport staff members. I am a member of the PVS Safe Sport Committee, and I am truly committed to our safety as athletes. As a passionate advocate with entrepreneurial experience, I want to represent the voices of my teammates and the swimmers of Potomac Valley by being the Junior Athlete Representative.
---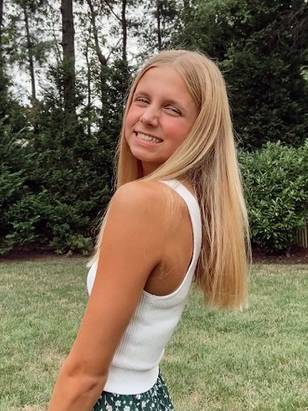 My name is Courtney Watts and I am a swimmer for The Fish and a sophomore at Holton-Arms. I have grown up swimming for Fish, beginning as a Mini Fish almost ten years ago and now swimming in Fishís senior elite group. I act as a leader in my group and on the team by helping to organize social events, running my groupís Instagram account, and even volunteer coaching the Mini Fish. My favorite events are the 100 back, 1650 free, and even the 50 free LC. While I love the thrill of racing, my favorite part about swimming is the relationships Iíve made through the sport. Apart from my own team, Iíve met some of my best friends and some amazing coaches on PVS zones trips. Growing up attending many summer and winter zones, Iíve also established a strong connection with the PVS Swimming community. As a PVS athlete rep, I would love to use my leadership, communication, and organizational skills along with my pure passion for swimming to help amplify the voices of all PVS swimmers.