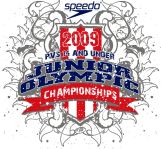 Dear Coaches:
I am writing you to ask you to pass some very important information on to your swimmers and their parents for the 14 & under championships next weekend at PGSL.. We all need to really work together to make this meet as wonderful as it was last year. I promise you that this meet will be a top level run championship meet. We just need your help getting information out NOW to cut down on problems at the meet. This information will also be posted on the PVS website. If you have any questions please let me know.
Credential Check- In- We have ordered credentials for ALL swimmers, coaches, timers, meet staff, etc. NO ONE will be allowed on the pool deck without a credential. Please inform your parents that they will not be permitted to walk their swimmers down to the deck. We will have volunteers positioned all through the building. They will be clearly marked with MEET STAFF shirts. If a parent is concerned about their swimmer please encourage them to find a buddy now and use the buddy system. Again, we will not allow any parents on deck. We are dealing 600+ bodies on the deck during the 11 & over sessions. PLEASE ASK YOU SWIMMERS TO ARRIVE EARLY THE FIRST DAY TO PICK UP THE CREDINTALS!!
Timers- Teams will receive a list of timer positions that they will need to fill in proportion to their entries. PLEASE take the time to find these timers PRIOR to the meet. All timers will sign in in the hallway directly outside the pool. A temporary badge will be issued. This badge will need to be returned once they are done timing.. Again, all timers' credentials will be turned in at the end of each session.
For the Sunday night session we will do our best to provide timers but please remind your parents that the meet announcement does call for parents to time their swimmers for these events.
Parking at PGSL- There is a lot of parking at PGSL. We will have designated parking for Coaches and Officials only. All others will have to park at the FEDEX field parking lots. We want to make sure that you know that there are 3 other NATIONAL level events going on in and around the facility. Please make sure that parents know this. The line for drop off tends to get very long and and take a good deal of time. They need to be prepared for this!!
Finals- We will parade the athletes like last year. This will be cover more at a coaches meeting on Friday morning at the start of the meet. Please make sure to send a coach to the coaches meeting. We will block off the bleachers side of the pool for the finals session for ready room area and coaches only area.
Remember this is a championship meet and if your swimmer does not show to finals they will be penalized by being removed from the remainder of the meet. In addition, if they miss their event they will not be allowed to swim in a later heat.
Let me know if you have any questions about this information and I will send the Lame timer assignments out tonight or tomorrow at the latest.
Thanks and see you next weekend!!
Paris Jacobs
Machine Aquatics